Register as early as June 28th!

Our summer drop-ins are the perfect way to stay active this summer! We know that committing to a regularly scheduled class can be challenging with trips and summer plans which is why we have decided to make all of our summer classes on a drop-in basis to fit busy lives. Summer drop-in classes will be for all ages starting 4 years and up. Please see our schedule below.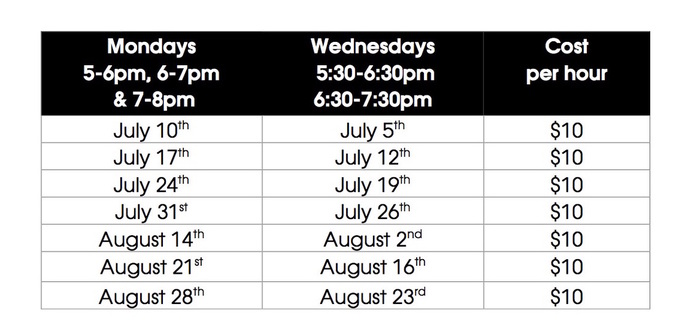 Important Information

A certified instructor is always on site and available to coach!
We are closed Monday July 3rd & Monday August 7th.
All classes begin at the time they are scheduled.
A Gymnastics Ontario membership ($33.90) is required after your 3rd drop-in. You will receive 2 drop-in passes and 2 bring a friend passes with your purchase ($40 value)
Please note that there are NO FLIPS in these classes unless you have had FLIP approval from one of our certified instructors.
There is NO DOUBLE FLIPS.
We recommend that you sign up online or make a reservation in advance!
You may register online up to 7 days in advance.
Online registration ends 1 hour before the start of the class.
We will continue to accept walk-ins provided that there is space.